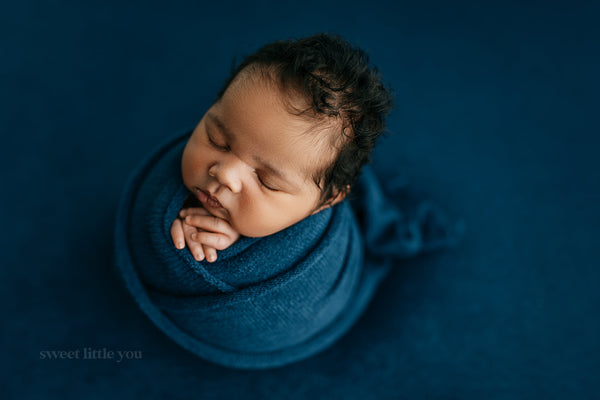 Feature - Sweet Little You + Newborn Nerds
Amy and Lindsey are sisters, not lovers, who own and operate both Sweet Little You Photography and The Newborn Nerds. Many people have hilariously gotten their business confused with our business (we must have a similar vibe!), but we're all doing our own thing and making our own way in the world. 
Read on to learn a bit about who they are, what they do and why you should be paying attention to them!
Y'all own and operate Sweet Little You Photography and The Newborn Nerds, can you tell us a little bit about each of them and what they're all about? We started about 10 years ago with Sweet Little You Photography and knew pretty much right away that newborns were going to be our main niche. We started mentoring and doing a few workshops under that business, but without going into too much boring detail, it was going to be easier tax-wise to form a partnership specifically for our mentoring side of the business. That's the long story short of how The Newborn Nerds came to be. We also had a couple of product ideas for photographers that we could sell in the Newborn Nerds shop- I believe one of our very first things was the potato belt. That turned out to be a classic because we still sell a buttload of those.

If you could speak to your younger selves, just starting out as newborn photographers, what advice would you give her? Don't buy the cheap stuff. Props, equipment, posing aids, etc. you'll waste way more money in the long run if you don't start out with quality equipment. And well-made props sold by fellow small business owners are totally worth the price tag. Your work will just look so much more polished. Start with a few quality pieces if you can't afford much.

Nobody in our generation graduated high school and thought, "I want to be a newborn photographer" because the whole industry didn't really exist at that time. What path did you initially follow and how did it shift to newborn photography? Honestly, I've always been an artist, and I did go to school for studio art with an emphasis in photography. So that was always a passion of mine. We had an Anne Geddes alphabet poster at the top of our stairs growing up, so we saw that every time we went to our rooms. Maybe we got some kind of subliminal message from that lol. I'll also answer for Lindsey that she went to college for business, so working for herself was always the goal for her. She likes to be the boss haha. She was valedictorian in high school, so she's kind of the really big brain of the operation.

Sibling rivalry clearly isn't something that you two struggle with, but are there times when you have to really work to get on the same page with business decisions? Or do you just see eye to eye on all the things? Definitely. It's natural working with any partner that you won't agree on everything. And I think that's actually a good thing because it causes you to analyze every decision a lot more. You have to really compromise about things. We've always been close and gotten along, but we also do have disagreements. We never leave those unresolved, though.

You continue to innovate, bring new products and ideas to life, and teach others how to do what you do. Where is the best place for people to keep tabs on all the things so they don't miss out on any of it? The Newborn Nerd Society group on Facebook is where we post about all of our product releases, workshop dates, etc. We really need to get better at posting to our actual business page more often, but the group is an easy place for everyone to stay in the know.
Newborn Nerds Facebook Group
Newborn Nerds
Sweet Little You Photography

--
Want to be featured by Hello Little? Click here for details.