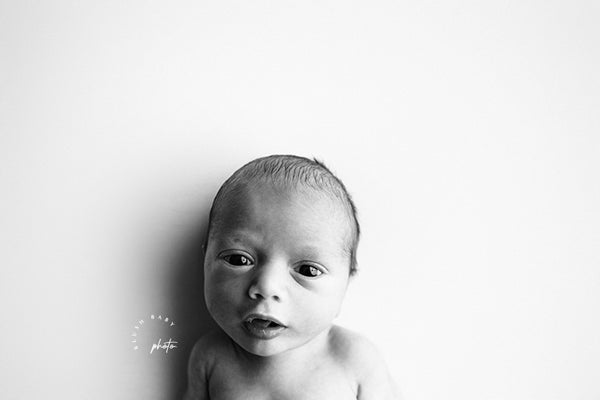 Feature - Kristen Matta of Baby Blush Photo + Hello Little
Kristen Matta of Blush Baby Photo is the newest member of the Hello Little team so we wanted to feature her and make an introduction!
Kristen recently joined our marketing team and brings with her a ridiculous amount of skill, creativity and professionalism. For the past decade, she worked as a Creative Director for a huge company that every. single. person. reading this has heard of. She was tired of that corporate life, though, and left that behind to focus on photography full time. Somehow we convinced her to give Hello Little a few days a week and we couldn't be happier that she agreed!
When she's not killing it as a marketing professional, she's building her photography business and learning all there is to know about the newborn genre. She's been working with newborns for just a year and has already learned so much. I wish my own images a year in looked this good!

What initially drew you to newborn photography instead of any other genre? 

I. LOVE. BABIES. I've always been a "you're so good with kids" kinda gal (I'm an older sister, maybe that's why?). I relish with little ones: newborns, babies, toddlers. Their tiny toes, dainty (but strong as hell) fingers, comical expressions…all of it!





For other newer photographers, what advice would you have for making big leaps in your progress in a short period of time?

LEARN.
PRACTICE. 
LEARN MORE.
PRACTICE MORE...

LEARN.
Luckily, there are multiple Newborn Workshops + Education Groups, literally, right at our fingertips. And no, this is not just a plug for Hello Little. I was already a proud member of Hello Little Education prior to to joining their marketing team. But I'm so happy I am in that group! I have gained so much knowledge, industry tips, insider tricks + had many, many laughs along the way!  The Rousewives are simply amazing. They've mastered this art down to a science and continue to be industry innovators (I mean, really, Bucket Huggers?! #genius). They provide a solid foundation for newbies, like myself, to learn, grow and prosper. I always look forward to their new content and hilarious material.
Also! Get yourself a mentor. Better yet, mentors. Near + far. I have myself a fabulous mentor, here, locally in Boston, MA. She's been in the industry for 10 years. I've watched her blossom into a strong, creative soul with a mega newborn photography business. I reached out to her in late 2020, spent weekends going over the basics + have observed and assisted multiple newborn sessions of hers. We keep in contact, and most importantly, she cheers me along each step of the way. She's wonderful!

PRACTICE.
Don't be shy. Get out there. Hold model calls—offer a few free digitals for their time, and charge for the rest. Treat each session as a learning experience. Focus on a pose or two, or even a wrapping technique. Perfect it. Do it again. Remember, even if you don't get it right, most likely, parents are going to love it. Don't fret! Just try again, next time…



What have you found to be the most difficult thing about newborn photography to learn?

PATIENCE.
Patience with the babies, of course. But more so, patience with myself. Some days, my inner perfectionist struggles with the notion that there will always be more learning, flexing, growing to do. But, hey, that's life! It's not going to happen overnight. In the end, I always want to be better than my last session (…and let me tell you, some of them SUCK!).


Do you have a studio or do you travel to people's homes for sessions?

How would I ever choose what props to pack? Like, "Sh*t, I left my pink rustic bow at home. Session's ruined!" All jokes aside. No, I don't travel to people's homes. While I know it's more convenient for families, I'm not comfortable performing my best away from all my equipment. ***Those of you who do travel, you are rock stars. My head would explode…

For the past year, I've been working out of my "home studio" < insert big air quotes > BUTTTT! I just signed a lease on my first, official studio! I can't wait to get it all home-y for families to rest + relax, while I work magic with their babe. I pinch myself, often and consider myself pretty darn lucky to have found another passion of mine, to call "my job".





What are your goals for the next year as it relates to newborn photography and Baby Blush Photo?

Simple—BEAT 2021. Keep testing, trying, improving, growing…and many more baby snugs!
__
Want to be featured by Hello Little? Click here for details!