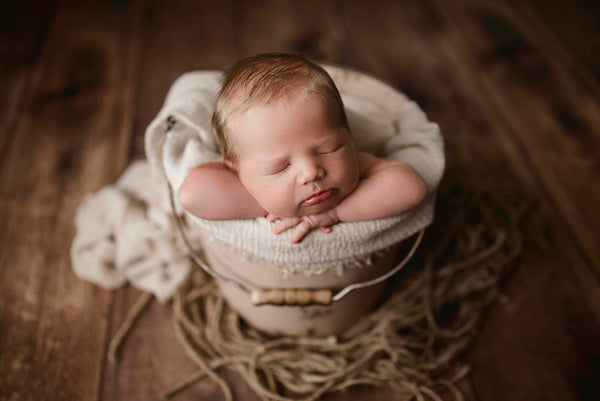 Featured Photographer - Kaylee Burgess
Pssttt! If you want to have a chance to be featured, please check out this page for all the details and get your images submitted.
. . .


This week, we are thrilled to feature Paducah, Kentucky's Newborn + Family  Photographer—
Kaylee Burgess
Kaylee Burgess Photography
@kayleeburgessphotography
www.kayleeburgessphotography.com

. . .

Let's get to know our Featured Artist, Kaylee Burgess!

What genres are your focus?
Newborn, milestones, and families. Newborns have my heart!
What is some advice you'd give to someone just starting out?
Comparison is a thief of joy. Focus on your work and honing your own skills. Invest in education - particularly for newborns. Follow people who inspire you and push you to be better. 

What do clients comment on most about your business/studio?
They're always shocked at how small my space is because it looks so much bigger in photos. I shoot in a 10x12ft room in the back of my house. It was meant to be the master bedroom when it was built, but there is a separate entry and it just worked out perfectly for a studio space.

What's your biggest challenge in this business? How have you worked to solve it?
I'm my own worst critic. I'm constantly second guessing myself. I don't think I've really fully solved it yet. It's a battle I'm constantly fighting within myself - confidence is hard! 

Editing. What do you do to pass the time: music, podcasts, ClubHouse, etc?
I'm a true crime addict! I get the most done when I just zone out and focus on a podcast. My go to is Morbid - Ash and Alaina are the best! Occasionally I will take a break from the morbid side of things and jam out to some really loud music - current fave is a broadway playlist on Spotify but when the kids are home we rock out to Encanto these days! We don't talk about Bruno - no - no - no.

What's the one thing you can't do a session without?    
Caffeine. I'm not a fully formed human being if I don't fully caffeinate before a session. 

What's the longest client you've had?
I have done newborn, milestone, and family photos for the same client for nearly 10 years. She just had her 3rd baby and her 1st born was one of my first newborn sessions ever. I am so grateful that despite my lack of skills with the first one, she has trusted me from the very beginning. 2022 is my 10th year in business - man I'm old. 

What's something you wish you were better at?   
Social media! I truly suck at keeping up with all of the latest trends. I probably need to bite the bullet and hire someone to handle my social media. I'm just not a people person in that way - I'm super awkward and can't stand having to write captions!

What is your session uniform?
Black leggings and a t-shirt. Usually with my hair up in some kind of messy bun and a headband because I will inevitably sweat. It's not cute but it's does the job.

Proudest moment in your photography career?
This feature. It's everything and I'm so beyond grateful.  

Kaylee, WE'RE grateful to have you as a part of our HLP family!
. . .

Speed Round. Ready, set, go!

Lightroom or ACR?
ACR

Make-up during a session?
Hell no!

IPS or all-inclusive?
All-inclusive

Instagram or Facebook?
Facebook for this elder millennial

Wacom or mouse?
Mouse but considering making the leap!

Laptop or desktop?
Desktop

Solo or with assistant?
Solo

Home studio, travel, or commercial space?
Home Studio

Perfect studio temp?
82°

Canon, Nikon, Sony or something else?
Nikon mirrorless

50mm, 35mm or something else?
35mm

Favorite aperture?
f/1.6

Best selling pose?
Always froggy!


...yes, everyone does seem to love a good Froggy! Thanks for letting us into your photo-world, Kaylee! Your work is gorgeous. 

. . .

Everyone's submissions continue to impress us with the creativity and uniqueness you bring to our products. Remember, if you would like to submit your image(s) please check out this page for all the details!